A Proud Partner Of Children's Miracle Network Hospitals
About Rite Aid Corp.View Site
For more than a quarter-century, Rite Aid customers and associates have supported Children's Miracle Network Hospitals. In 2020, Rite Aid surpassed $100 million in overall giving since 1994 to fund the kind of care that only children's hospitals can provide. As a neighborhood pharmacy and healthcare retailer, Rite Aid plays a pivotal role in building healthier communities. Through its partnership with local children's hospitals, Rite Aid is giving millions of children grow up to lead healthy, fulfilling lives, and become the scientists, inventors, artists, and leaders of tomorrow.
How Your Dollar Helps Patients with
Rite Aid Corp.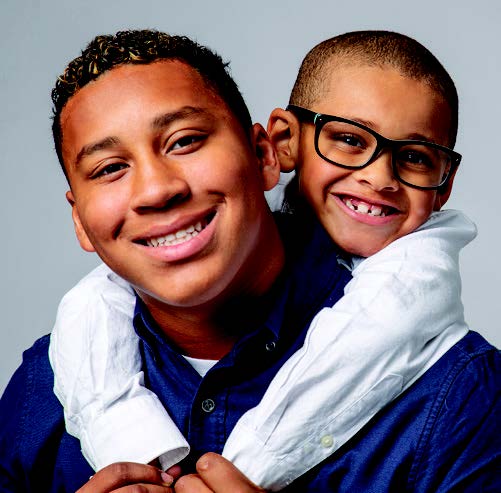 Advancement Services
For Kids LikeEli & Shane
When brothers Eli and Shane were ejected from the off-road vehicle they were riding in, they flew nearly 35 feet. Twenty cents of every dollar provide advancement services to support physical and programmatic excellence to deliver the best possible patient outcomes including the trauma and burn care the boys received while they were in the hospital.
Show You Care
Get a free Miracle Band to represent the more than 10 million kids who enter a Children's Miracle Network Hospital for treatment every year.