A Proud Partner Of Children's Miracle Network Hospitals
About Rite Aid Corp.View Site
Since becoming a partner in 1994, Rite Aid, along with the help of its customers and supplier partners, has raised more than $95 million in funds for CMN Hospitals. In the spirit of being a caring neighbor, Rite Aid hosts their annual in-store fundraising campaign, as well as a Golf Outing near their Camp Hill, PA headquarters. In 2019, The Rite Aid Foundation also awarded $2.3 million to Children?s Miracle Network Hospitals across the nation through a special KidCents Grant Program.
How Your Dollar Helps Patients with
Rite Aid Corp.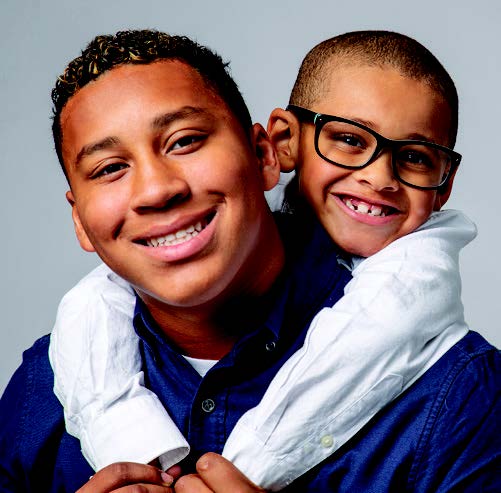 Advancement Services
For Kids LikeEli & Shane
When brothers Eli and Shane were ejected from the off-road vehicle they were riding in, they flew nearly 35 feet. Twenty cents of every dollar provide advancement services to support physical and programmatic excellence to deliver the best possible patient outcomes including the trauma and burn care the boys received while they were in the hospital.
Show You Care
Get a free Miracle Band to represent the more than 10 million kids who enter a Children's Miracle Network Hospital for treatment every year.